Solar PV Modules
---
As the world's leading solar product company and provider of smart solar energy solutions, Eastman is the active contributor in shaping the solar revolution.
We offer world-class and affordable solar energy products at even the remotest locations making solar energy affordable and available for everyone.
We are the largest solar module supplier across the globe and have pushed the Solar industry forward by manufacturing high-efficiency module and comprehensive electronic procurement construction solutions. As you start your solar journey with us, you'll turn your global footprint into a step towards
the clean, green and sustainable future.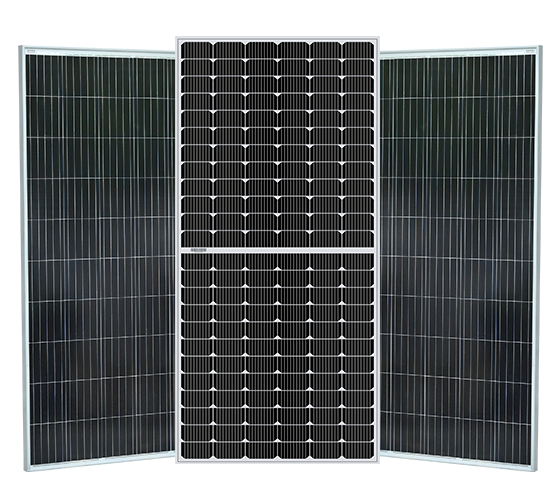 Positive tolerance
Guaranteed tolerance +3% Reliable power output

High module efficiency
Module Efficiency up to 17.51%

Strong Compressive Strength
Certified to withstand high wind of 2400 Pa and snow loads of 5400 Pa

Fire test approved
Application Class A, Safety Class II, Fire Rating C
Excellent performance under Extreme condition
High salt mist & ammonia resistance

Reliable quality forever
Without potential induced Degradation (PID-free)
NEW PANELS PREMIUM RANGE
| S.No. | Type | Models | Net Weight ±3% (Kg.) | Panels Dimensions (LxWxH) (±3mm) |
| --- | --- | --- | --- | --- |
| 1. | MONO PERC | EMP395W | 21.48 Kg | 1986 x 1000 x 40 mm |
| 2. | TWIN PERC | ETP400W | 22.60 Kg | 2030 x 1010 x 40 mm |
| 3. | TWIN PERC | ETP445W | 24.50 Kg | 2094 x 1038 x 35 mm |
| 4. | TWIN PERC | ETP540W | 27.50 Kg | 2272 x 1133 x 35 mm |
| 5. | POLY | EPP160W | 10.78 Kg | 1485 x 665 x 35 mm |
| 6. | POLY | EPP265W | 17.30 Kg | 1675 x 1010 x 40 mm |
| 7. | POLY | EPP335W | 21.00 Kg | 1970 x 991 x 40 mm |
Our Products
Solar photovoltaic (pv) modules generate electricity from sunlight, which can be fed into the mains electricity supply of a building or sold to the public electricity grid. Reducing the need for fossil fuel generation, the growing grid-connected solar PV sector across the globe is helping create jobs, enabling families and businesses to save money, and cut greenhouse emissions.
Quality Control Systems
The quality system is followed in 4 sections in Eastman Auto & Power Ltd:
Incoming Quality Inspection (IQC)
In process Quality Inspection (IPQC)
Final Quality Inspection (FQA)
Machine Validation INCOMING QUALITY INSPECTION
All raw materials are inspected as per Quality Plan of Eastman Auto & Power Ltd.
The materials are checked for dimensions, Specifications, Quantity, weight, shelf life visual as per criteria laid out in Quality Plan of material. The following material are inspected whenever they arrive in the plant as per criteria laid out in Quality Plan: EVA, Glass, Cell, Backsheet, Ribbon, Busbar, Frame, Junction box, silicon Sealant, Labels, Packing Boxes, wooden pallets IN PROCESS QUALITY INSPECTION The product during manufacturing is inspected at various stages on line for various parameters as per criteria laid out in Quality Plan.
These are the stringent inspections performed at various stages so that product produces if of Premium Quality. The following inspections are performed on Product during manufacturing as per Quality Plan:
Visual Glass Inspection for Spots, transimissionetc
Cell Testing with reference of calibrated cells
Visual inspection of cells
EVA and backsheet for dimensions
Ribbon Pull Test-peel strength
Gap between Cells
Gap between strings
Gap between cells and Glass side edge
Gap between cells and Glass top edge
String Polarity
Bus Bar Location w.r.t. Junction box terminal
IV testing at Lay up
EL test before Lamination and after lamination
Visual Inspection before & after Laminator
Gap between Bus bars
Gap between Busbar and cells
Visual Inspection after Lamination
Frame Inspection after fitment
Junction Box Assembly and pull test Inspection
Electrical Parameters of Modules
Leakage current at high voltage
IR at high voltage –HIliOT test
Wet leakage test
Module visual Inspection
Packing Inspection
Gel content Test
Back sheet Pull test
Sun shocking- R&R
Damp heat test*
Partial discharge test *
Final Quality Inspection
The Product is inspected before dispatch to customers for visual inspection, packing and electrical parameters. After stringent Quality inspection solar modules are dispatched to customers.
Machine Validation
The sun simulator and High Voltage equipment are calibrated in every shift so that machine performs all the testing in accurate manner and product is of specified parameters.